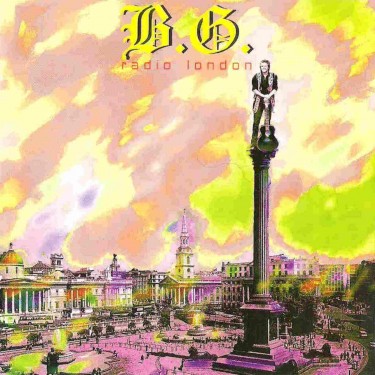 Radio London
A London interlude in 1990. Almost all of it was recorded in the home studio of the bassist for the Eurhythmics, Chucho Merchan, as a demo for a follow-up to Radio Silence.
I sang and played the guitar; Chucho programmed the computer and played the bass. Each song took no more than two days to record.
Gakkel came over to London especially to help out in composing the music; during the recording itself he kept his mouth shut, but every night when we'd listen to what had been recorded the fur and feathers flew. During days when we were free from work we'd wander about London, listening to any kind of antiquarian music or eating the bark of an Amazonian oak, etc. Luckily, I disagreed with the Japanese over the choice of a producer (the name Ray Cooper didn't mean anything to Sony, and I wanted to work specifically with him). The demo didn't end up being a finished record and Sony and I parted ways amicably like two ships at sea. One of the songs written during this wonderful period was "Elizaveta." Still invisible to the naked eye, Russian Album loomed on the horizon.
Artwork – Andrey Gussev/Engineer – Chris Sheehan, North Indian Onno
Demo tapes. Recorded in London, summer 1990 and in St.Petersburg, 1991
Released in 1996 by SoLyd Records